Maintenance of Lifts or Ramps Standard Operating Procedure (SOP)
Corrective Action: D-104 insufficient oversight of ADA maintenance requirements
GRTA ADA Program Policy-Plan: Bus operators must test the lift or ramp during the pre-trip inspection. Break down of accessibility equipment must be reported immediately to dispatch. A vehicle with an inoperable lift or ramp will be removed from service as soon as possible if a replacement bus is available and cannot be returned to service until repaired. If there is a lift or ramp failure, a replacement vehicle or rescue vehicle must be dispatched if the next trip to the destination of any passenger using a mobility device is scheduled in 30 minutes. GRTA may keep a vehicle with an inoperable lift/ramp in service for three days from the day in which the lift/ramp is discovered to be inoperative. [49.CFR 37.163)
Prior to Service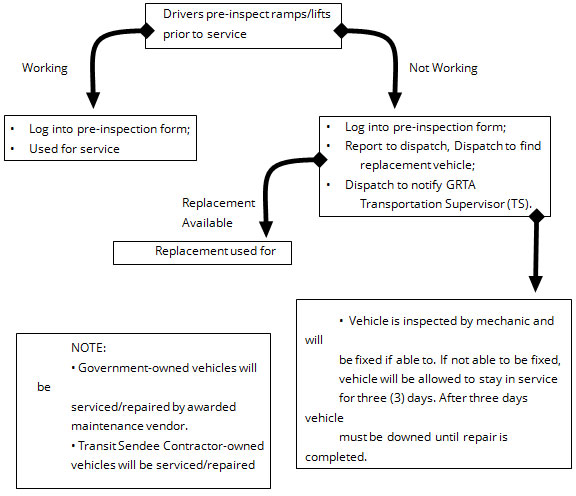 ---
During Service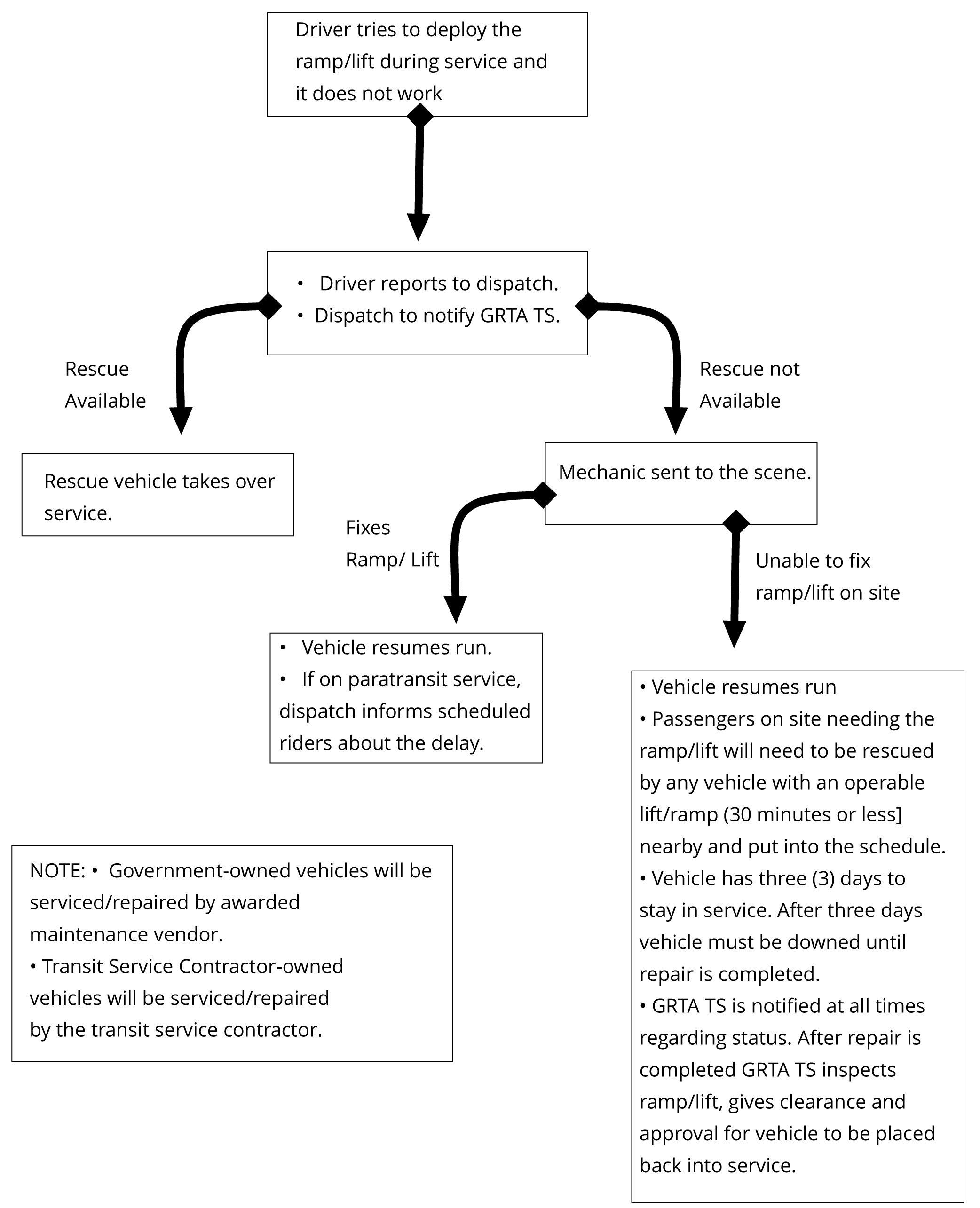 ---
Oversight
Every time lift/ramp fails dispatch will keep a log sheet besides notifying the GRTA Transportation Supervisor via phone. The digital log must be submitted to GRTA at the end of every month via electronic copy.
Supporting documents such as work orders, mechanic notes, invoices, etc. regarding the lift/ramp will be submitted to GRTA when documents are immediately available.
GRTA Transportation Supervisor will conduct random lift/ramp inspections prior or after service.
All documentation made regarding the oversight will be properly kept for future reference.